Parish Groups and Activities
Adult Education
Sunday Mornings 8:30-9:15am.

Falling Upward with Richard Rohr. Join us at 8:30 on the next three Sundays for a conversation about the experiences and discoveries of what Carl Jung called "the two halves of life" using Rohr's DVD presentation on his book Falling Upward. Part I, "the Container" will be discussed this Sunday, with Parts II and III on succeeding Sundays. All are welcome!
Centering Prayer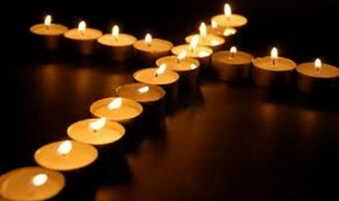 The Centering Prayer group meets every Tuesday from 5:15-5:45pm.
"Be still and know that I am God." Psalm 46:10
"Centering prayer is a method designed to facilitate the development of Contemplative Prayer by preparing our faculties to receive this gift. It is an attempt to present the teaching of earlier times in an updated form. It is not meant to replace other kind of prayer. Rather it casts a new light and depth of meaning on other kinds of prayer. It is at the same time a relationship with God and a discipline to foster that relationship. It is a movement beyond conversation with Christ to communion with Him. The desire for God is God's gift to us." Thomas Keating The Guidelines
Choose a sacred word as the symbol of your intention to consent to God's presence and action within.
Sitting comfortably and with eyes closed, settle briefly and silently introduce the sacred word as the symbol of your consent to God's presence and action within.
When engaged with your thoughts (including body sensations, feelings, images, and concepts), return ever-so-gently to the sacred word.
At the end of the prayer period, remain in silence with eyes closed for a couple of minutes.
Prayers and Squares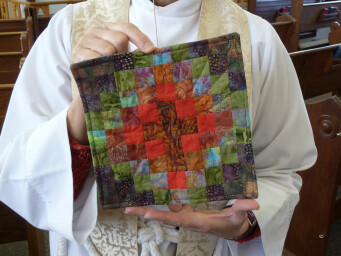 What is Prayers & Squares?
Prayers & Squares is an interfaith outreach ministry that combines the gift of a hand-tied quilt with the gift of prayer for someone in need. The essence of this ministry is in the prayers offered for the recipient; it is not about the quilts.
What is a Prayer Quilt?
Very simply, a prayer quilt is a quilt that is made with love and tied with prayers. Each knot tied into the quilt represents a prayer that is offered specifically for someone in need of those prayers. As our congregation gathers for Sunday worship, the quilt is blessed and all present are invited to tie knots into the quilt representing prayers, love and concern for the recipient. It is also our custom to sign a card for the recipient with brief notes of encouragement and love.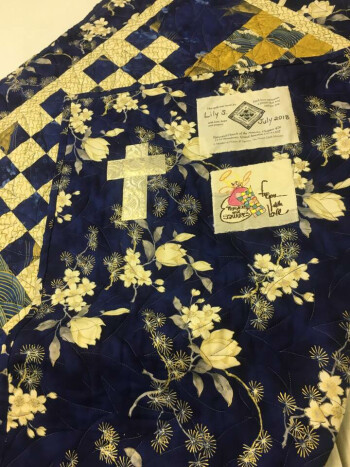 Click here to download a quilt request form.