Animal Care Fair
Watch this space for information about the 2019 ANIMAL CARE FAIR!
We will be celebrating our 5th Annual Day of Caring for All Creation.
Here are our exhibitors and seminars from 2018 - look for more fascinating offerings next fall.
If you have questions, ideas, or would like to be an exhibitor, sponsor, or seminar leader, contact Lynne at
Q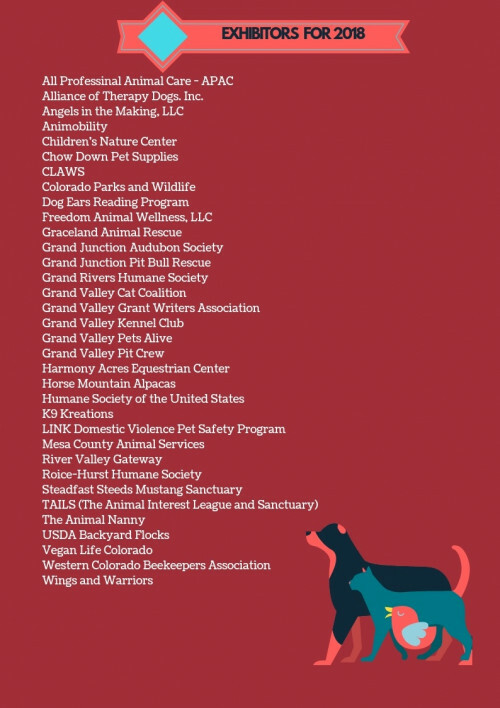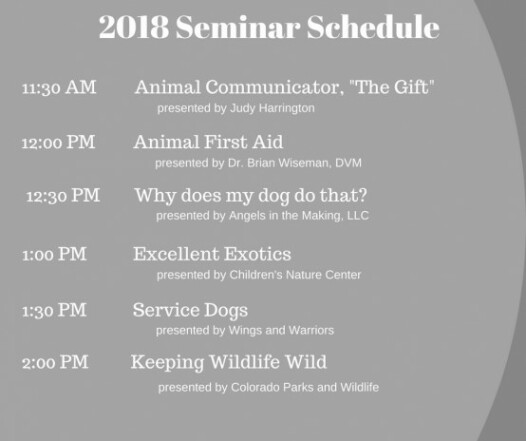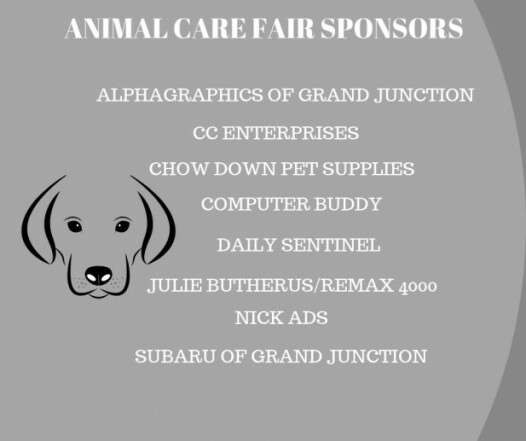 EXHIBITOR AND LEARNING SESSION PHOTOS FROM PRIOR YEARS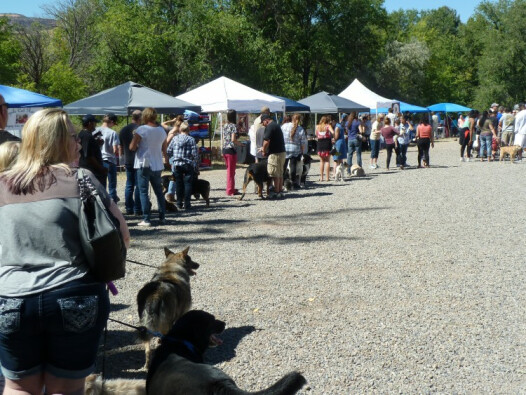 Pet owners wait for their turn at the low-cost vaccination booth.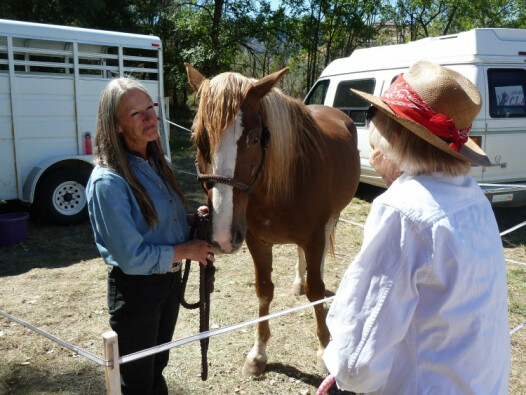 A mustang from Steadfast Steeds with owner, Tracy Scott.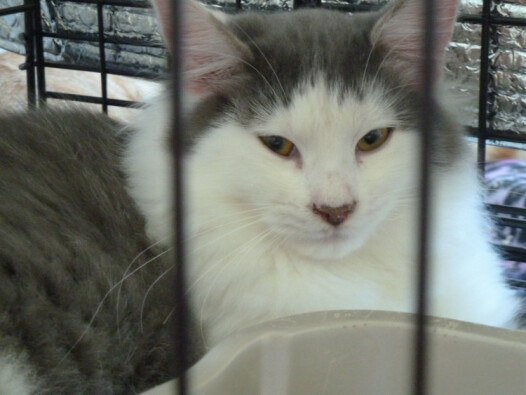 One of the beautiful kitties looking for a forever home.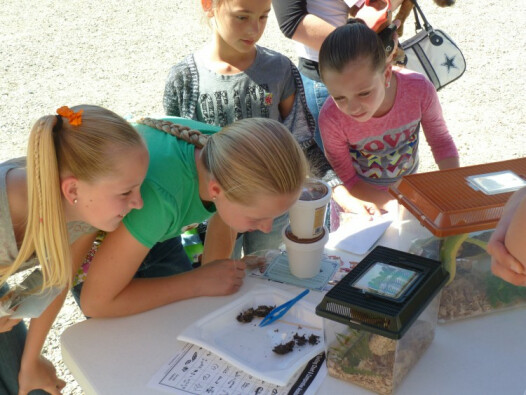 Some of our younger visitors enjoy the Children's Nature Center booth.
Church of the Nativity
2175 Broadway
Grand Junction, CO 81507