Rector Search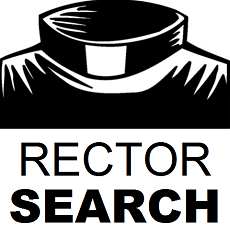 Rector Search Update Feb 19, 2020
The next step in our search for a new Rector: A parish-wide survey about how we want to shape Nativity in the future is going out by mail and email as of February 21st. The vestry would like everyone (children and adults) to participate in the survey, whether on paper, online, or in a small-group setting. A small group discussion is scheduled for Sunday, March 1 at 11 AM - please sign up in the narthex if you prefer this option. Please complete the survey using ONE of these methods, and turn it in by March 15th.
The survey results will be used to put the finishing touches on our parish profile, which will be shared with prospective priests. If you have questions, please see Brian Wiseman, Sr. Warden.
---
Rector Search Update Dec 27, 2019
Dear Brothers and Sisters of Nativity,
This is an update of where we are at the present time in our search for a new rector here at Nativity.
In the period immediately following Rev. Nature's departure, the team of Rev. Belsky, Rev. Head and Deacon Shecter will serve as supply clergy. The worship services and programs will continue under their expert guidance. Our excellent staff, Christie Frank, Lynne Habberfield and Linda Jenks will maintain the day-to-day operations of the church with oversight from the vestry. The transition during this time will be as seamless as we can possibly make it.
The Parish Profile Committee has continued to review and update the profile that was created in 2006. They have made great progress in getting the document current with what Nativity is today. In the months following Rev. Nature's departure we will be canvassing the congregation to gather information on what we are looking for in our new rector and how we see Nativity going forward in the future. This information will be incorporated into the Parish Profile. Once that is completed the document will be forwarded to the Colorado Diocesan Office and the search process will begin.
If you have concerns at any time, please contact one of your vestry members.
/s/ Brian Wiseman, Sr. Warden
---
The Rev. Nature Johnston has announced her upcoming retirement, effective February 1, 2020. In the coming weeks Church of the Nativity's leaders will be gathering and sharing information about the rector search process. Brian Wiseman, Sr. Warden, spoke to the parish on September 29th, when he gave an overview of the process using a PowerPoint presentation provided by the Diocese of Colorado. That presentation is available here.